Services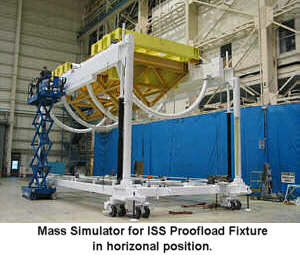 ORT-E provides project management, engineering, and high-quality craftsmanship in precision tooling, machining, fabrication, and manufacturing for the Aerospace, Defense, and Energy markets. We custom-design mechanical equipment, fabricated metal products and components. A complete high-tech operation, ORT-E's facility contains the latest advances in automated machinery and testing/inspection procedures. ORT-E is also equipped to provide on-site equipment and systems engineering.
Project Management
Through its unique full-service approach–handling every detail from concept through completion–the company has built an unsurpassed reputation for precision, quality, and excellence. All aspects of a project are carefully scheduled, monitored, and controlled using Microsoft Project to ensure that every activity throughout the life cycle of the project is within scope, on time, and on schedule.
Manufacturing and Quality Planning
ORT-E focuses on compliance with contract specifications and identifying opportunities for continual improvement, including specialized tooling for machining and inspection.
Machining
The machining area is equipped with 4-axis CNC mills, 2-axis CNC lathes, a 2-½ axis CNC, wire EDM machine, and manual turning and grinding capacity up to 100 inch diameter and 65 feet long. Milling capacity ranges from 20" x 40" Mazak AJV25, with high-speed spindle and high-pressure through spindle coolant, to a 96" x 120" 4-axis CNC Cincinnati-Gilbert HBM. The tool room is equipped with Moore precision jigs, grinding, and boring equipment. We can manufacture any custom part using our cutting-edge automated machining capabilities which offer the most sophisticated multi-axis CNC equipment in the industry.
Fabrication
The fabrication Area is equipped with a plate roll, shear, saw, thermal cutting, and welding equipment. We weld with Steel/Stainless Steel, Aluminum, and Invar using gas metal arc (GMAW) and gas tungsten arc (GTAW) processes. We also provide Nondestructive Examination (NDE) Services (Visual, Dye Penetrant, Magnetic Particle, and Radiography) with quality inspections.
Assembly
ORT-E offers complete or turn-key systems as well as machining or fabrication. Adding electronics/controls to projects is common.
Inspection and Testing
The Inspection Lab is fully equipped with measuring and inspection equipment calibrated to NIST standards, including CMM. We also have three coordinate measuring machines up to 108 inch capacity, leak testing and laser tracking capability.
Facilities and Equipment
ORT-E's manufacturing complex includes:
42-acre setting with the ability to handle the largest scale and most complex custom fabrication projects
104,000 square-foot, single-story facility
63,000 square feet for fabrication and manufacturing
10,000 square feet for engineering and inspection
Cutting-edge automated machining capabilities offering the most sophisticated multi-axis CNC equipment in the industry; turning capacity up to 60-inch diameter by 60 feet long
Milling capacity up to 96 inches by 120 inches in size
A certified, temperature- and humidity-controlled "clean room" designed for special projects requiring absolute precision and a completely dust-free environment.
Examples of ORT-E's Quality Custom Manufacturing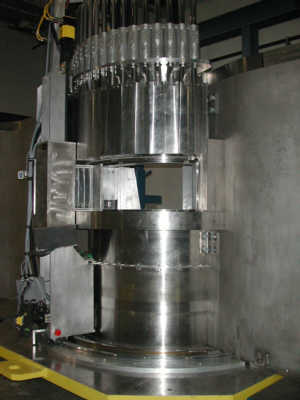 Monochromator Shield for HFIR Cold-Neutron,
Triple-Axis Spectrometer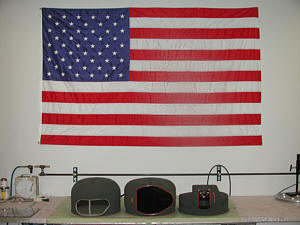 Apache Helicopter TADS Shrouds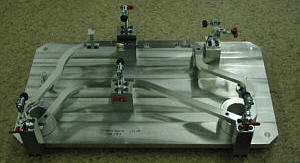 Precision Assembly Jig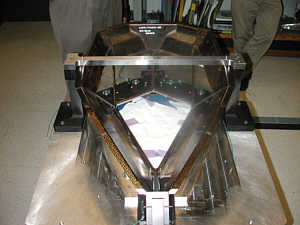 JSF Window Assembly Tool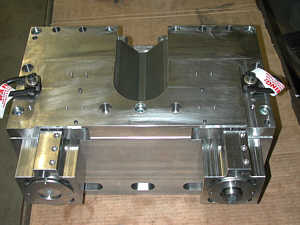 SNS Precision Alignment Equipment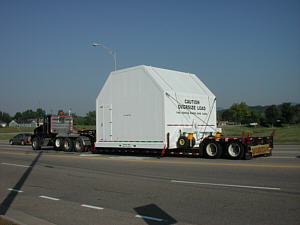 Delta IV 5M PAF Reusable Shipping Container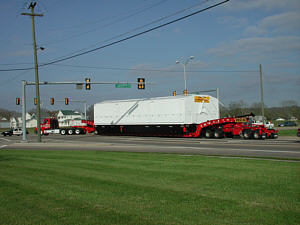 Delta IV 5M PLF Reusable Shipping Container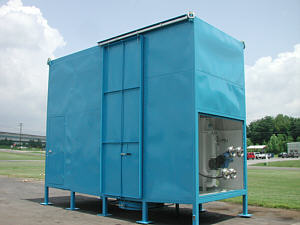 FMPC Slurry Pump Module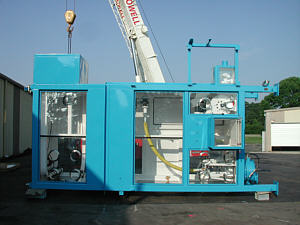 FMPC Sluice Module